DDEX Virtual Creator Credit Summit Bios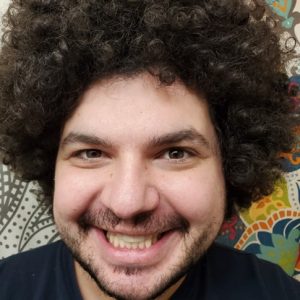 David Randolph Amsel
Community Manager
Soundrop
David Randolph Amsel is the Community Manager for Soundrop music distribution and licensing. In his role, David works one-on-one with Soundrop users to license cover songs, manage catalogs, and strategize marketing and promoting their content on the digital music stores. In a pre-COVID 19 world, David travels to festivals and gatherings of artists to provide insight for and support to musicians in attendance. Currently, he's working on continuous improvement of the Soundrop support resources and surveying the user-base to identify growth opportunities for the brand.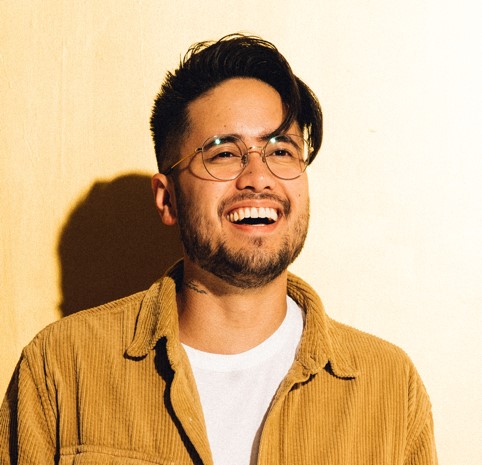 Travis Atreo
Producer/Artist
Travis Atreo is a producer, recording artist, and artist coach. Being an independent DIY musician has been Travis' means of finding his success. After 7 years as the lead singer of the Seattle based pop rock band New Heights, he's launched his career in Los Angeles garnering over 200M streams from 27M listeners on his Spotify catalogue alone since 2014. Through consistent weekly releases Travis' strategy for his career and in helping coach artists is to help them realize the path to "success" as an artist in 2020 is entirely up to them. Travis resides in Los Angeles with his fiance' and canine studio assistant Jesse.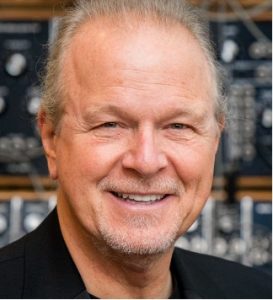 Dr. Michael Lehmann Boddicker
Composer/Producer
Lehmann Boddicker is a composer, producer, synthesist, Grammy Award-winning songwriter, founding partner of Synthplex – an electronic music educational event/festival taking place in Burbank CA October 2021 and serves as Chair of The Society of Composers & Lyricists Metadata Committee. Michael currently writes songs and produces music & audio for film at Sol7Post.com  which has recorded, mixed & dubbed projects such as Motley Crue's The End, Germaine Franco (CoCo), Shawn Mendes, Hans Zimmer and Herb Alpert. Lehmann Boddicker gives educational presentations around the world for IMSTA, Broadjam, Gearfest, Knobcon, NAMM, The Museum of Making Music and now, DDEX. As an ambassador for music, music education and the music industry as a whole he is an active supporter of the Music Modernization Act and continues working through The SCL, DDEX, OMI and The American Federation of Musicians Los Angeles Local 47 to ensure that music creators are fairly compensated for their work.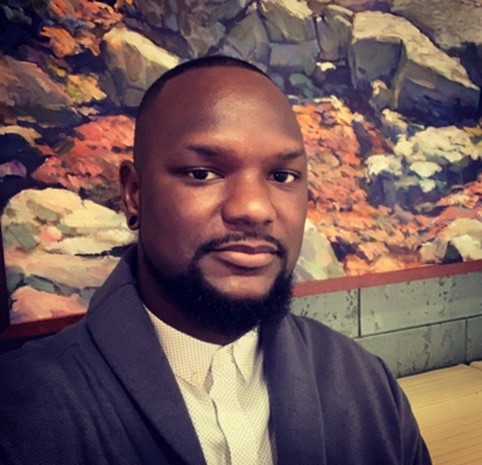 Dae Bogan
Head of Third-Party Partnerships
The Mechanical Licensing Collective
Dae Bogan leads The MLC's strategy for engaging third-party entities to support initiatives in rights administration, data management, operations, and membership services. A passionate music creators' rights advocate who enjoys exploring the global music rights landscape through the lens of business and technology, Bogan is also an adjunct lecturer at the UCLA Herb Alpert School of Music. In this role, Bogan develops and teaches the music industry entrepreneurship course for which he was recognized in Billboard's "The 15 Best Music Business Schools In 2017."
Prior to joining The MLC and teaching at UCLA, Bogan's passion for innovation at the intersection of music and technology led him to found three companies: music rights administration technology company TuneRegistry, unclaimed music royalties and licenses search engine RoyaltyClaim, and in-store music video network Maven Promo. Each of these companies has since been acquired.
Early in his career, Bogan worked directly and more creatively with recording artists, songwriters, music producers, and DJs as the owner-operator of an independent record label, a music publishing company, and a boutique artist management firm before pivoting into technology in 2012. Dae holds an MA in Music Industry Administration with a focus on music publishing and copyright administration from California State University, Northridge and a BA in sociology from the University of California. He resides in Los Angeles, California where he organizes SoCal Music Industry Professionals, an informal networking community of music industry professionals who live in Southern California.
Tony Brooke 
Senior Director of Product Systems
Warner Music Group
Tony Brooke leads the team that develops the label copy systems for the major label. Previously he was Senior Product Manager at Pandora, responsible for the systems that store the most listened-to music collection in the world, and for launching full credits in 2019. He also works to fix data problems throughout the digital music value chain, and help creators improve their data.
Tony has been on the Board of Directors at DDEX, Co-Chair of the DDEX ERN Working Group, on the Board of the San Francisco chapter of the Recording Academy, and Chair of the chapter's Producers and Engineers Wing. He presents often at industry events and completed significant research into audiovisual data and media asset management as part of his Master's degree in Library and Information Science. He has also been an audio engineer specializing in remote multitrack recording since 1992, with over 100 releases in his discography (including two GRAMMY-nominated albums) and over 500 clients.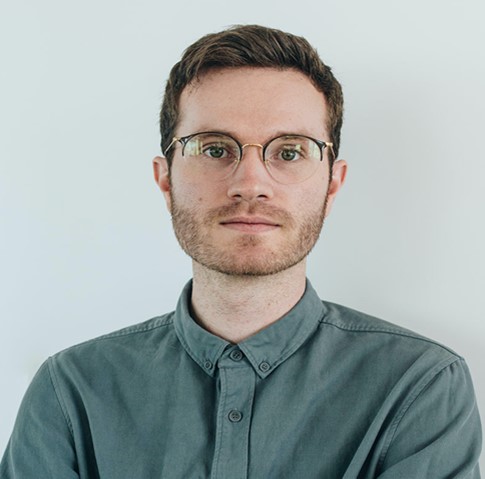 Brett Chance
Director of Operations
DistroKid
Brett leads metadata management, fraud prevention, DSP compliance, digital delivery and YouTube Content ID for DistroKid's catalog of over 1 million artists. With a keen eye for efficiency and accuracy, Brett manages a team of Ops agents responsible for several thousand new releases being uploaded to streaming services on a daily basis.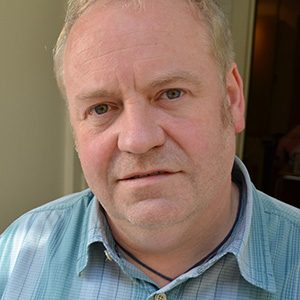 Cameron Craig
Producer/Mixer/Engineer
Cameron is a two time Grammy award-winning Producer-Mixer-Engineer. A hugely impressive credit list notably also includes several albums with U.N.K.L.E., along with names like Adele, Annie Lennox, Bjork, Baxter Dury, Brett Anderson, Grace Jones, Joe Strummer, Duffy, Paulo Nutini, Amy Winehouse and many more. His work has encompasses an enormous spectrum of musical styles including indie, dance, film soundtrack and orchestral recording, picking up a Grammy award for "Album of the Year" for his part in recording Adele's 25 and collecting another Grammy award for "Best Engineered – Non classical" in 2008 for his contribution to the Suzanne Vega album Beauty and Crime also recording the orchestra on Duffy's Grammy and Brit award-winning
Rockferry album.
Other notable accolades are Grammy nominations for Annie Lennox's Nostalgia album that he mixed, Bjork's Biophilia album that he recorded a track on, a nomination for Music Producers Guild's (MPG) Recording Engineer of the Year 2015 and 2020. Having started out in his native Australia he achieved great success with many multi-platinum albums and a nomination for ARIA Engineer of the year in 1995 to his name, it is then that Cameron decided to move to the UK to further his career. Cameron is an Executive Director of the MPG and sits on the board of UK music representing the MPG to the wider music community.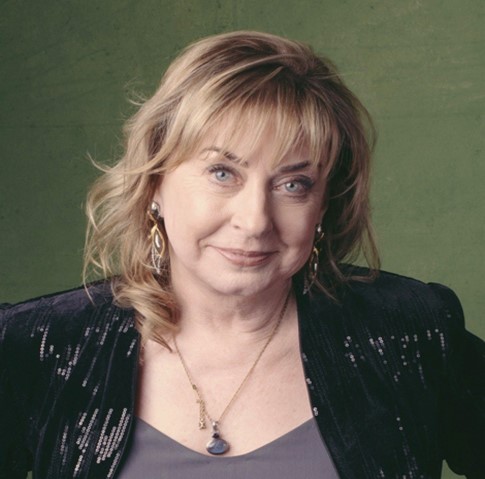 Maureen Droney
Senior Managing Director Producers and Engineers Wing
Recording Academy
Maureen Droney is a former recording engineer herself, Maureen has worked on GRAMMY winning recordings for artists including Aretha Franklin, Whitney Houston, and Santana—as well as well as on numerous other projects, including two Billboard Number One Dance songs. She has a degree in Broadcast Communication Arts from California State University, San Francisco, and has taught seminars on the theory and practice of recording for companies including ABC and CBS Television. She has also worked in both artist and studio management, was the longtime Los Angeles editor for Mix magazine, and has published three books related to recording. Her most recent, co-written with its subject, is Al Schmitt on the Record: The Magic Behind the Music, chronicling the life and career of the most awarded recording engineer in history.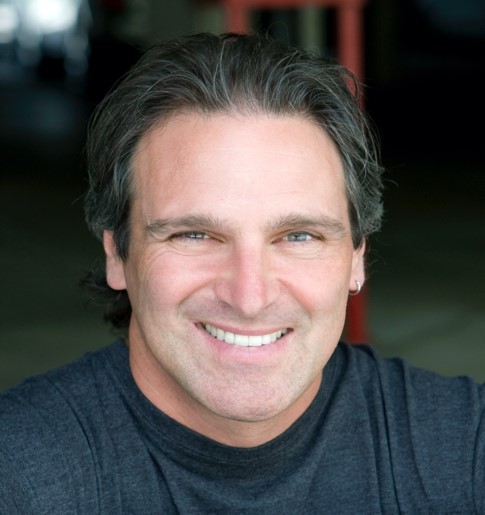 Adam Gorgoni
Composer
Adam Gorgoni's scoring credits include Sundance favourite Starting Out In The Evening, Deauville Grand Prize Winner The Dead Girl, cult comedy classic Waiting, the HBO documentary I Knew It Was You, and many others. Recent television work includes USA Network's Necessary Roughness, the CW series Aliens In America, Lorne Michaels' ABC comedy Sons and Daughters, as well as shows for NBC, Disney, Discovery Channel, Bravo, and National Geographic. Gorgoni also has extensive experience in music for advertising, with clients including Toyota, AT&T, IBM, Mastercard. Recently Adam has begun to indulge his long-time love of musical theatre as a co-producer of the ground-breaking musical Head Over Heels, which debuted in 2018 on Broadway to critical acclaim.
Following the passage of the Music Modernization Act (MMA) in October 2018, Adam, a Song Writers of North America (SONA) founding member and board member, was asked to oversee a national nomination process choosing a handful of songwriters (out of hundreds of applicants) to be part of the "Music Licensing Collective". Moving forward, this committee will have the responsibility of overseeing the implementation of this historic legislation. Adam is proud to be part of a movement that will ensure music creators will be paid fairly in the digital age. He is deeply committed to SONA and especially enjoys continual conversations with an expanding group of legislators who wish to support this mission.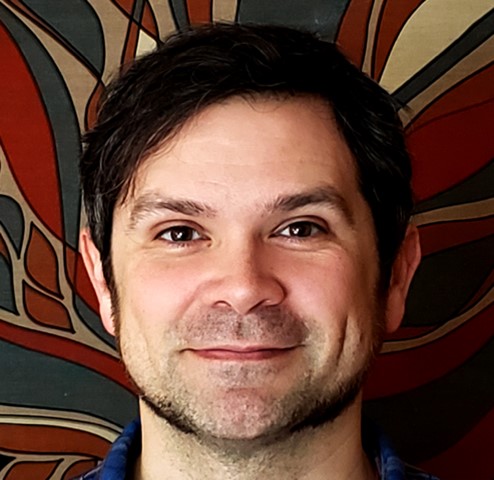 MJ Herlihy
Director of Digital Services
CD Baby and Soundrop
MJ is primarily focused on shepherding DIY musicians through the digital music supply chain process. In this role, MJ's teams are responsible for the content review, artist support and delivery of digital assets and metadata to all networked Digital Service Providers. Based in the Portland, Oregon area, MJ has also been an active performing, recording and touring musician for nearly 25 years.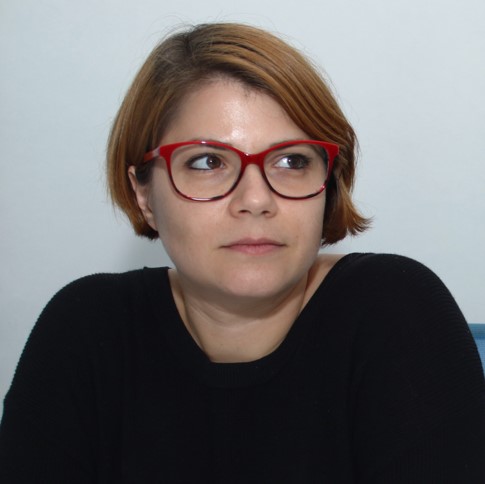 Sara Jackson
VP US Administration
Kobalt Music Publishing
Sara is based in New York and has over 14 years of experience in the music industry working exclusively on copyright administration for publishing. In her current position she oversees all of the admin functions for Kobalt's US repertoire. She started her music industry career at Kobalt working in various capacities ranging from licensing to royalty processing and eventually income tracking. This has helped develop her knowledge of the industry and understanding of all of its many complexities while also influencing her to help implement and focus on technology driven solutions that will improve rights management.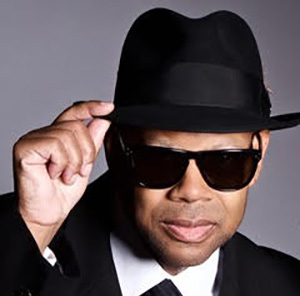 Jimmy Jam
Songwriter and Producer
Five-time Grammy Award winner Jimmy Jam is a world-renowned songwriter, record producer, musician, entrepreneur, and half of the most influential and successful songwriting & production duo in modern music history. For over 40 years alongside his long-time partner, Terry Lewis, Jimmy's accomplishments have elevated him to iconic status within the music industry. They have written and/or produced over 100 albums and singles that have reached Gold, Platinum or Diamond status with total worldwide sales in excess of 100 million records. Jam & Lewis have amassed 26 #1 R&B singles and 16 #1 Hot 100 hits giving the duo more Billboard #1's than any other songwriting/production team in chart history, for a diverse array of artists across all musical genres including Prince, Michael Jackson, Boyz II Men, Sting, Elton John, Mary J Blige, Usher, Beyonce, Kanye West, Luther Vandross, Rihanna, Rod Stewart, Drake, Earth, Wind & Fire, J Cole, Mariah Carey, Kendrick Lamar, Gwen Stefani, Willie Nelson, New Edition, Sounds of Blackness, Morris Day, The Time, and Janet Jackson to name a few. Jam and Lewis won their first Grammy Award for Producer-of-the-Year in 1986 and have received ten more Producer-of-the-Year nominations since, giving them the most Producer-of-the-Year noms in Grammy history. As songwriters, Jam and Lewis have garnered over 100 ASCAP Awards, and have won ASCAP Writers-of-the-Year award a record-breaking 9 times.
Jimmy Jam is the former Chairman of the Board of The Recording Academy, the first African American to be elected to that position. He currently serves as a board member of the Grammy Museum Foundation and as Chair of the TV committee overseeing the Grammy Awards. Going back to his roots in Minneapolis as a club and radio DJ, Jimmy currently hosts "The Jimmy Jam Show" on SiriusXM Volume Channel 106. His guests have included a wide range of musical luminaries including Questlove, Babyface, Ray Parker Jr, Barry Manilow, as well as legendary icons Clive Davis, Berry Gordy and Smokey Robinson. He and Lewis are also completing work on their debut album project as artists entitled "Jam & Lewis Vol 1."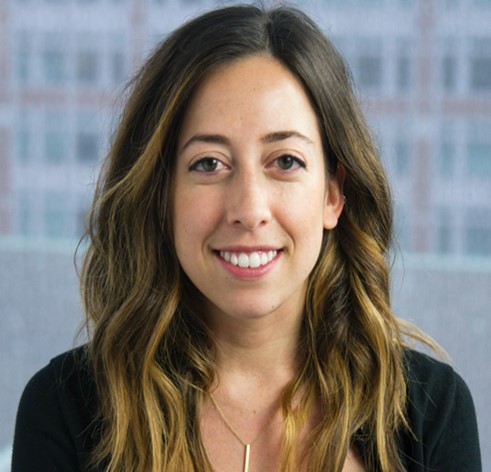 Ali Lieberman
Director of Business Process and Product Management
SoundExchange
Ali Lieberman serves as the product manager of Music Data Exchange (MDX), which is used by all major record labels and music publishers to link sound recording and musical work data. She has helped lead the organization through a major platform transition, operational restructuring, and is currently working on executing new royalty and data solutions for sound recordings and music publishing. Prior to joining SoundExchange in 2011, Ali managed the US ISRC Agency with the Recording Industry Association of America (RIAA). Ali is an MBA graduate of the Georgetown McDonough School of Business and has over 10 years of experience in the music industry.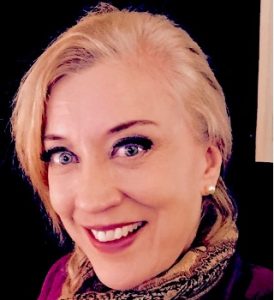 Sylvia Massy
Producer
Producer Sylvia Massy is best known for her work with Tool, System of a Down, Red Hot Chili Peppers, Johnny Cash and Prince. She's received over 25 gold and platinum record awards throughout her three 30+ year studio career. Sylvia is one of the leading experts on audio equipment and owns the world's largest collection of vintage mics. She's also an accomplished Artist and Illustrator, a published Author, in-demand Educator and a relentless Entrepreneur. But to her many friends, she's just Sylvia, the Radiant Being.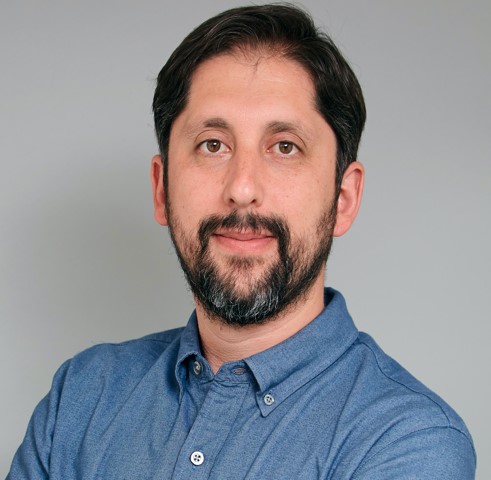 Nick Osztreicher
Director, Music – Data, Tech, Rights
Netflix
Nick's portfolio includes having led teams at Netflix, Inc. and Universal Music Group. Currently. At Netflix he leads a team of  innovators, data scientists, and administrators  which have contributed to  revolutionizing  how music and video work together. Netflix is driving an innovative global approach to its management and licensing of music rights, and music metadata is key to that approach.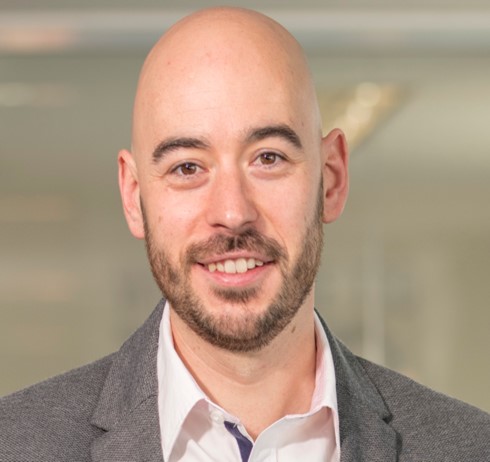 Matt Phipps Taylor
Chief Data Office
Phonographic Performance Limited
As Chief Data Officer, Matt has responsibility for leading, driving, and supporting initiatives within PPL and the wider music industry that improve the management and exchange of data and can improve collections, operations, and distributions at PPL and other CMOs. Matt also oversees PPL's reporting and analytics activities and technical platforms. Matt is also a board director of DDEX, the consortium of organisations developing data standards for use across the music industry. Prior to joining PPL, Matt was a consultant at Deloitte, working on technology and data projects for various clients across the music and entertainment industries, including the Global Repertoire Database programme.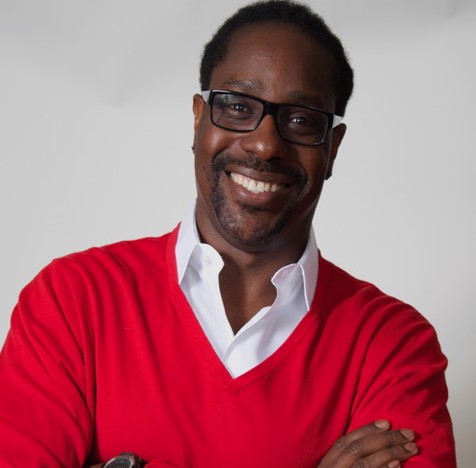 Henley "Jr." Regisford
Manager: New Heat/New Heights Entertainment
Co-founder/Head of Music –  World Of Dance Records
Jr. Regisford has been a music veteran in the entertainment industry as a music Publisher to A&R executive, music supervisor, artist manager, producer manager to President and partner of a Major record label/management/Film Entertainment Company. Jr. has worked with such multi-platinum superstars as Lady Gaga, Jennifer Lopez, Nicki Minaj, Slum Village, One Direction, French Montana, Enrique Iglesias, The Band Perry, Omarion, Marques Houston, B2K, Christina Aguilera, Sounds Of Blackness, Ice Cube, Sting, Monica, Anastasia, Solo, Kurupt and Global Dance DJs.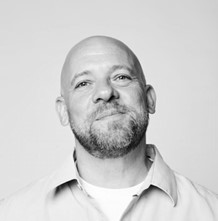 Craig Rosen
EVP A&R and Label Operations
Atlantic Records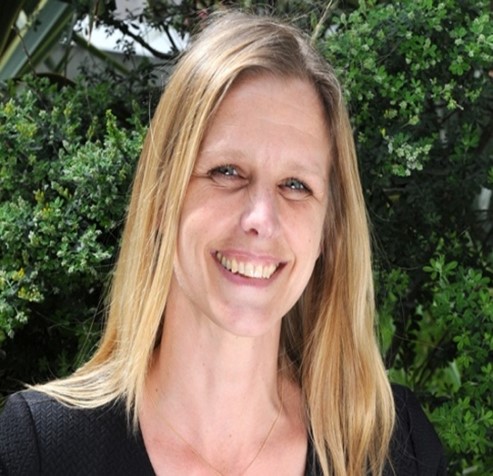 Helena Segersten
Head of Online/Offline Video Operations/Documentation Distribution Department,
Licensing, International and Operations Division  Sacem
Helena Segersten joined Sacem in 2015 after a seven-year career at SACD, a French CMO for directors and scriptwriters. She was in charge of the international documentation database for audiovisual works. As Head of International Partnerships, she coordinated the URights project until 2020. URights is a global copyright management platform for managing authors' rights for music and audiovisual online uses.
She is currently in charge of processing the VOD and SVOD DSPs' sales reports and the distribution of royalties collected for the use of works from the repertoire of Sacem. Helena is a graduate of Paris IX-Dauphine (France) and Lund University (Sweden) in international economics.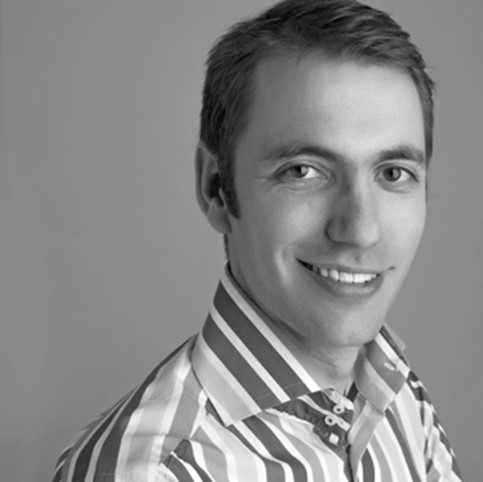 Mark Vermaat
Head of Business Development
Soundmouse Ltd.
Mark joined Soundmouse in October 2008 and took on the responsibility of Business Development. In this position he is responsible for Soundmouse's sales activities and client and product development. He also establishes and maintains relationships with content owners and other stakeholders.
Prior to joining Soundmouse, Mark was in charge of Endemol International's music publishing activities as Head of Music at Endemol International in London and Hilversum, The Netherlands.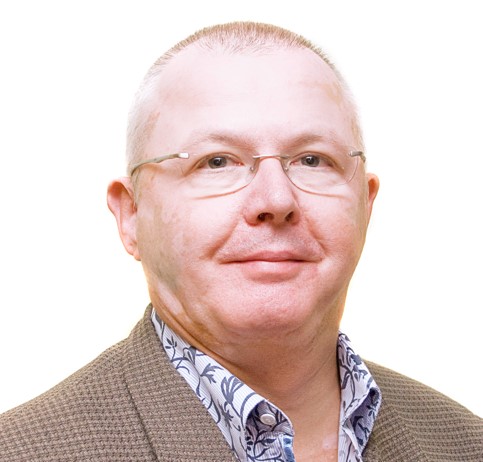 Mark Isherwood
Secretariat
Digital Data Exchange, LLC
Mark Isherwood spent 18 years working for the MCPS-PRS Alliance (now PRS for Music), the UK music rights collecting society and one of the biggest in the world, in senior management positions. Mark has undertaken rights acquisition negotiations for a major pan-European broadcaster, led a team of consultants in a project for the Joint Information Systems Committee (JISC) examining the intellectual property rights (IPR) consequences of using Creative Commons licences in the HE and FE sectors and led a multi-party project for the European Commission assessing the value of the public domain in the digital ecosystem. He was the non-voting Chair of the Global Repertoire Database Working Group from 2010. Mark was involved in the early industry discussions on the creation and development of DDEX and has led the secretariat since DDEX's incorporation in 2006.